Makimura Hideyuki
槇村秀幸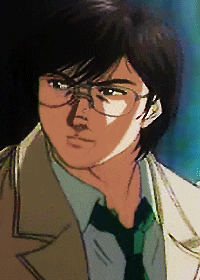 Affiliation
Police Department
City Hunter Team
Voice Actors
Tanaka Hideyuki (adult)
Chiba Susumu (younger)


Hideyuki is a supporting/sub-character in A.H.
He is Kaori Makimura's elder brother and first introduced during Kaori's back story in the anime, where he is already a detective and meets Ryo Saeba for the first time. Ryo becomes his team partner in City Hunter later on, active in cases to judge those who can't be judged by the law.
PersonalityEdit
Hideyuki is described as a person with a strong sense of justice.
RelationshipsEdit
Kaori MakimuraEdit
His younger adopted sister.
Ryo SaebaEdit
He first met Ryo when Kaori brought him to the clinic after suffering a gunshot wound. Hideyuki was determined to bring Ryo into custody after learning about his forged personal documents. They however form the City Hunter team later on behind the scenes.
Community content is available under
CC-BY-SA
unless otherwise noted.